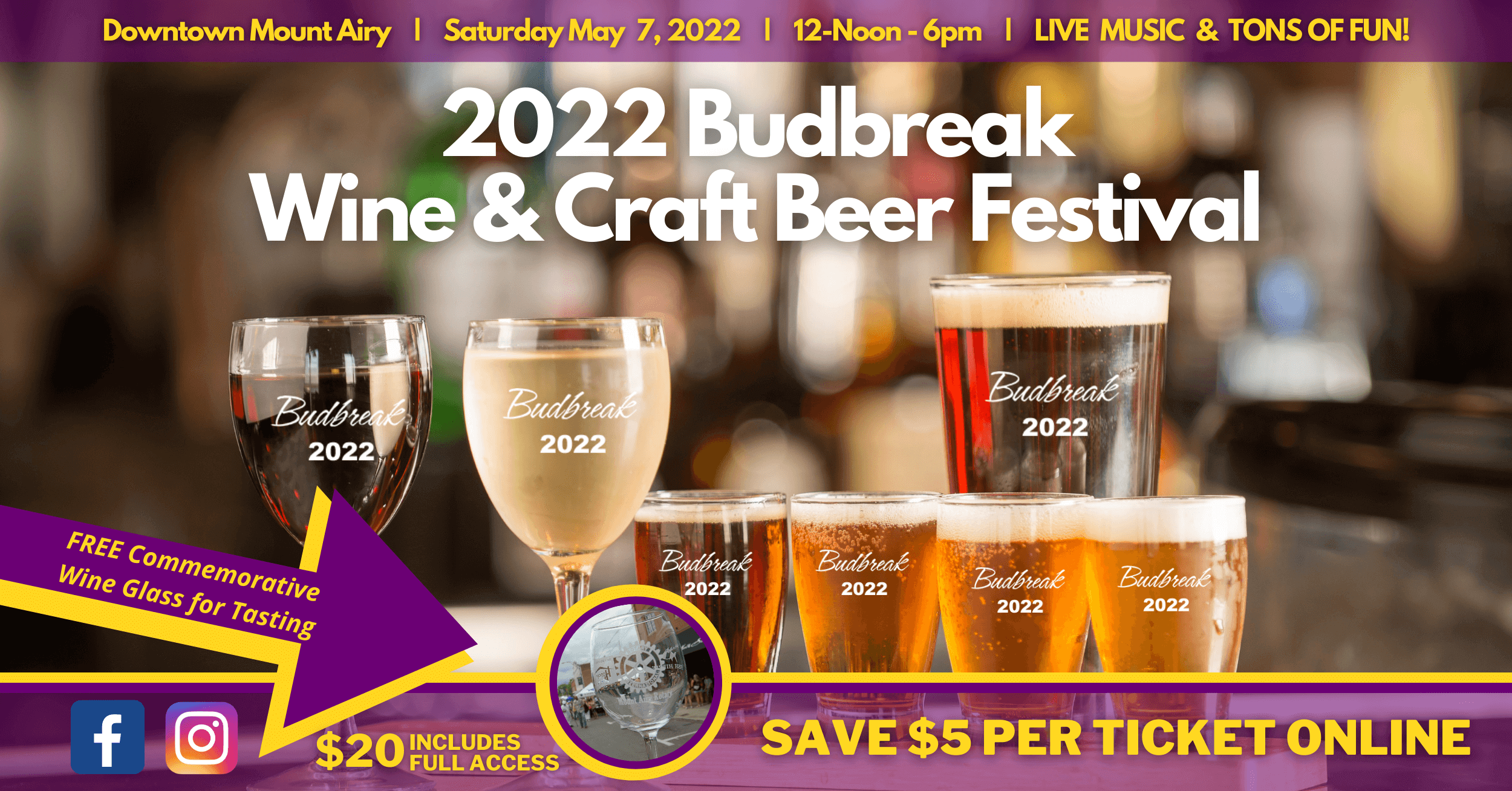 Postponed due to COVID-19 Corniavirus, new date to be announced.
12:00 pm – 6:00 pm | Mount Airy, NC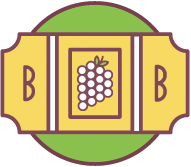 General Admission – $20
The 2020 Budbreak Wine and Craft Beer Festival has been postponed until further notice due so COVID-19 Coronavirus (Expected to be rescheduled for 2020). Typically the festival is from 12:00 pm – 6:00 pm in beautiful downtown Mount Airy, NC. The festival features top North Carolina wineries and craft beer producers, wonderful food and great music.
Festival packages are available which include: General admission, local accommodations and transportation, as well as a complementary bottle of wine! Rotary proceeds will benefit numerous local and international charity organizations.